SkinPen® Precision
The only FDA approved micro-needling device that sets the gold standard in micro-needling!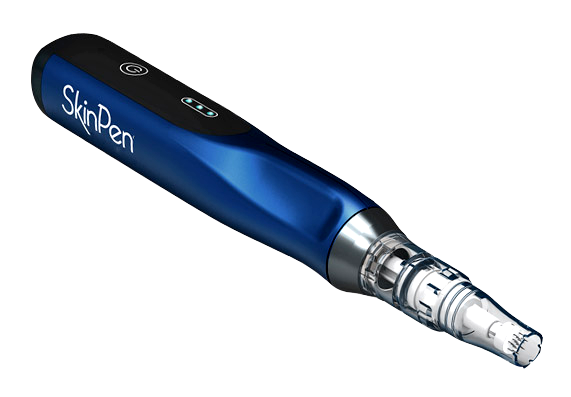 SkinPen® is a medical grade micro-needling device designed to treat acne scars, build new collagen & elastin & generally improves the appearance of your skin texture for a more youthful & refreshed look.
With as few as 3 non-invasive treatments spaced 30 days apart, you can improve your skin's appearance for 6 months after your last treatment.
In addition to being approved by Health Canada, SkinPen® is CE marked (Europe), ISO 13485:2016 certified & TGA (Australia), it is the only FDA approved, U.S. engineered and manufactured micro-needling pen.
What you can expect from your SkinPen® Precision Micro-needling Treatment:
• Little to no downtime
• Creates collagen & elastin
• Fades & softens acne scars
• Minimizes pores
• Improves skin texture for a youthful & refreshed appearance
• Effective for all skin types
• Short procedure time
• Ideal any time of the year
• Clinically proven safe & effective
• Does not drag on the skin surface
A Consultation is required before booking a SkinPen Treatment.
Full Face   $ 375

Full Face & Neck  $ 475

Full Face, Neck & Décolletage

$ 575
Full Face

$ 975
Full Face & Neck $ 1,275

Full Face, Neck & Décolletage

$ 1,575
Please note:
The Boulevard Skin Clinic requires 24 hours notice to change or cancel an appointment. Late cancellations or no shows will be charged 50% of the treatment.